Office Removals Made Easy in Lambeth, SW9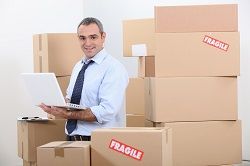 The space of your office is highly important in business productivity. Whether you work from home or have a commercial office space, whether your office is the workplace of just a few employees or a workplace for hundreds, when you make the decision to undergo an office relocation is can put a lot of pressure on the business. Here at Lambeth Removals it is our business to make your commercial relocation in Lambeth go smoothly. If you want to get the best value service for your office move in SW9, contact us anytime on 020 8746 9643.
We Can Move Your Home Office in SW9
In the midst of your home move, you also have to worry about moving the home office. This can add even more unbearable stress to the house relocation process. However, with our moving team at Lambeth Removals we can make it much easier for you. We specialise in office removals in SW4 so we can send a team dedicated to purely sorting through your home office. This makes the home office moving in SW9 separate to your domestic removals so that important office things don't get mixed up together and lost in transit.
Commercial Removals Are Our Specialty Too
Moving office spaces has a big impact on the business, from the head manager to every employee at the company. As a manager, you want to ensure that the move doesn't negatively impact on business productivity. This is why we are the best company to call in SW4. We are experts at making office relocation of all sizes go smoothly and easily. Give us a call on 020 8746 9643 to find out how we can assist with your office move in SW9.
Let A Man And Van Move Your Office Space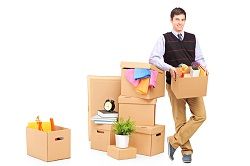 Depending on the size of your business relocation, it may be a more cost-effective solution to hire a man with a van. With this service you get the benefit of an experienced mover for less of the cost. We can arrange for a man with a van expertly trained in office removals to assist with your move in SW9.
We Give You The Best Value For Money in SW9
It is in our interest to provide you with the best value for money. To do this, we need as much information about your office move as possible. When you call us on 020 8746 9643 and have this information handy, it will help us provide a better assessment of whether or not a man and a van is the answer to your moving problem. We also have exclusive offers and great deals for all our clients in SW9, as well as special offers for ongoing and loyal customers.
Learn More About Our Special Offers
Whether you are a first time client or a loyal returning customer, we have a range of exclusive offers available in Lambeth, SW9. We offer deals such as reduced mileage for your move or bundled office removals deals. Just get in touch with us and chat to our friendly customer service representatives about the deals on offer. Be sure to check in around the holiday period to see if we have some great discounts that will be a real present for you!