Home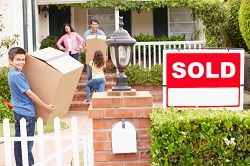 If you are looking for a house removals company, the search is over. You have landed at just the right place. When it comes to the business of house removals, Lambeth Removals is definitely a name that can be trusted. We have been registered as a leading independent company in the industry of house removals. We have been operating for more than ten years now and have built quite a strong reputation for ourselves. We are amongst the top ranking companies in London for this service and our prices are very competitive. We are not only limited to house removals but we also offer office removals and storage facilities. Along with that we are great in packing too. So there is absolutely nothing left for you to worry about when it comes to moving your house or business to another location. Just pick up your phone and dial
to easily book your service with minimum hassle.
We have our head office located in London but we also help customers looking to move to other cities in UK, and even outside UK to other countries in the EU. Out international removal services are also equally recognized with a separate team that is dedicated to this task and has been given extra training and guidance on how to resolve all the issues involved in an international relocation. We can assist you easily with your location outside London because we have offices spread all over Europe that deal with both house removals and office relocation. The best thing about our company is that you can still enjoy our quality packing service and packing materials even without having to hire a moving van. If you wish to do your moving yourself but would just need some help in packing your belongings, give us a call, and we will gladly offer you the best materials you need for your packing along with help, tips, advice, and assistants to do your packing if you wish. We simply offer the complete package.
We are one of the most established companies for home and office relocation in London and that is why we have premium packages to offer to our valuable customers. We utilize up – to – date technologies and use state – of – the – art resources to ensure the highest quality service is delivered to our customers. We are constantly researching into industry practices, looking into what problems we face during this process, and how to come up with solutions to those problems even before they arise. We are constantly pushing ourselves to achieve higher and higher standards by upgrading our practices and improving ourselves and our workers. We want to ensure that our customer enjoys a completely hassle free and stress free relocation experience.
We have also been assisting hundreds of offices with their relocation. Our commercial service is just as great as our domestic service. We have offered removal services to companies of all sizes all across United Kingdom. We have on – site project surveyors and move surveyors that study, plan, comprehend, and execute a smooth and seamless relocation for your business. We promise that you will not experience any disruption in the running of your business. We also offer huge storage facilities where many companies have run their businesses from temporarily, while their permanent office location was undergoing renovation. If you are one such company that is experiencing a huge renovation project of your building and you are looking for a suitable alternative from where your employees can work without letting business suffer, we are the perfect option for you. We have huge facilities where we can set up your entire office wires, phones, computers, scanners, laptops, etc. We can give you the complete office environment in no time at all.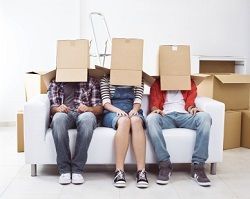 The best thing about our company is that we deliver complete peace of mind. We offer complete insurance coverage for all your belongings and items that are being handled by us. This could mean both in the relocation process and your items stored in our storage facilities. In case of any mishap, accident, or theft, that causes damage or loss of your items, we promise to take full responsibility and insure you for your personals. This is why we include insurance in our packages so that you can enjoy complete peace of mind. However, in the history of our companies running, we have never once experienced such an incident. All of our workers are highly trained to handle all your items with care and responsibility. This is why we take measures to avoid accidents rather than having to deal with them afterwards.
Our storage facilities are available for storing goods of all sizes. Whether you have a few jewelry pieces that you wish to have locked away or you have much bigger and bulkier items like a car to have stored away, our storage facility is the best option to consider. We offer clean and airy units and rooms for your storage and we cater to both short – term and long – term storage of your belongings. We offer units and rooms that are kept at good temperature with not too much humidity to ruin your stored items. We also have CCTV cameras installed that are monitored closely 24/7 to insure full security. We have strong locks and other high security systems installed that offer strong protection. In case of natural disasters we offer insurance to cover all your damaged or lost items from our storage site.
Our packaging charges and charges of our packaging materials are kept separate from the rest of the job. This is to give provision to those people who are looking to hire a removals service but not packaging service or a packaging service with no removals service. Our prices are very competitive and in line to what other companies are charging. We offer both fixed rates and hourly rates depending on the nature of the job. Whatever your requirements are, you will be able to find a suitable package at Lambeth Removals. If you are interested in more details or would like to book our service, dial
.