Moving House in Lambeth Made Extremely Easy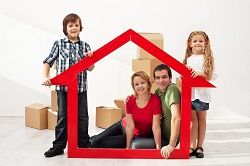 The process of moving house isn't always a fun one. There are many chores, expenses, and organisational elements you need to take into consideration and all of this can become quite stressful. When you are moving home in the Lambeth area, we are the best value and most cost-effective company to call. Here at Lambeth Removals we have years of experience in providing efficient moving solutions. If you're preparing for your house relocation to SW9, give us a call on 020 8746 9643 and help us make your life easier during this process.
Home Removals in SW9 Without The Stress
When you are moving home, you want to focus on the end point of unpacking everything into your new abode. You don't want to lose the enjoyment of this experience in the stresses and manual labour of the physical work. This is why, if you live in SW9, you should get in touch with us on 020 8746 9643. We have a team of highly trained house movers who will make the whole moving day smooth from the first box loaded to the last box taken out of the van. This will make the whole day far less stressful than you thought it was going to be.
We Care About You And Your Possessions
When we are helping you with moving house in SW4, we are entirely committed to making sure you have a positive experience. From our friendly customer service team members on the phone to our professionally trained team members in the field, we are all here to provide you with the best moving day possible. With us, you get a personal experience where we are here to listen to your needs and tailor our house movers services in SW9 to suit you and your circumstances. This is how we show that we care about you.
Have You Considered A Man With A Van in SW9?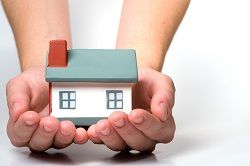 For smaller house moving endeavours, we have the right size van to match your needs. Our man with van services are great for single person moves or downsizing in SW9. These services are cost-effective and can save you considerable amounts of money on space in a large van that you won't actually use.
Check Out Our Low Prices And Great Value
We are proud to offer the lowest prices and best value for money in the SW9 area. It is one of our missions in the house movers business to ensure that customers receive an affordable and effective removal solution. Feel free to contact us today on 020 8746 9643 to get a fixed price quote that reflects the great deals on offer. You will certainly be pleasantly surprised with the prices we have on offer.
We Can Handle Any Size Of House Move In SW9
If you have simply too much stuff to be moved to fit comfortably and safely in a van, we at Lambeth Removals can offer you the use of our larger vehicles for moving house. We have a range of commercial vans that are suitable for large scale domestic movers in Lambeth, SW9. We want to ensure that we provide you with the right van with the right equipment for the right price. This is all part of our commitment to making your experience the best we can.