Our services
OUR WIDE RANGE OF PROFESSONAL AND EXPERT REMOVAL SERVICES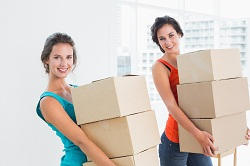 Lambeth Removals provides professional home and office removal services in London and its surrounding areas. It also has an exceptional storage facility that is available in different locations throughout London. The service we deliver is at a much higher level than industry standards. We have been offering this service for more than ten years now and over the years we have helped nearly 10,000 homes relocate from one place to another. With such a great experience there is no other company that can beat the quality of service we deliver. We are the professionals and pioneers in this industry and we help you relocate not only nationally but internationally as well. We have a wide spread network of offices that help us coordinate strongly to deliver you the impeccable service you need. But most importantly we take pride in our contributions towards the environment. We work to ensure that greenhouse gas emissions like CO2 are reduced by following certain procedures and rules when doing business. If you would like to have the services of such a company, you can book your package now by calling at 020 8746 9643.
We operate throughout London and offer any kind of removal service you require, whether it's a full house removals job or a flat removals job, or even if you just require the basic man and van service. You can rely on us knowing that when we operate our company we always keep in mind to commit 100% to ensuring the safety of the environment. Our main goal is to have a service for our customers that allows them to move to their new location with no stress at all. We have priced all our packages at affordable ranges and all our prices are highly competitive. We want to ensure that by the end of the service delivery our customer is completely happy by the service he/she received and would then go on and recommend our company to other friends and family members that might be relocating in the future.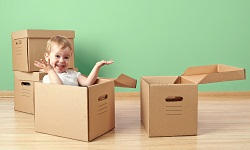 The staff working at Lambeth Removals is highly professional and fully trained and is exceptionally experienced because of the high number of removal jobs we have done over the past years. Our staff is also trained in providing professional packing services. If you request this service, we dispatch a team of packing experts to your house prior to your moving date. They are trained in packing all sorts of items like your china, glass, paintings, antiques, or other delicate and high valued items. They will pack each item with the utmost care and in the most professional manner that will guarantee that upon arrival in your new home, all your delicate items will still be in the exact same condition with not so much as a scratch on them. Other than your belongings, your household items like your furniture and upholstery is also handled by our experts well.
We provide our packing experts with all the industry standard packing materials that are purpose built for each job. This is how they can easily do their job without requiring you to run out to get all the materials. With all kinds of purpose built moving boxes, and wrapping papers, and bubble wraps, etc. there is nothing that cannot be safely wrapped or handled by our professionals. We even have portable wardrobes where we hang all your clothes and coats exactly the way they are and ship them in these handy and safe wardrobes that you can easily remove your expensive clothes out of without worrying about creases. If you need to hire any of the above mentioned services, just call at 020 8746 9643.