Packaging
OUR CORPORATE AND DOMESTIC PACKAGING SERVICES BEST SUITED FOR YOUR NEEDS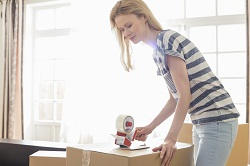 Lambeth Removals is a certified company that provides organizations and individual home owners packaging services since the past ten years. Since the start of our company we have grown a lot and have expanded our services not only all over London, but nationally and internationally as well. We offer remarkable removals service along with our packaging facility as both a comprehensive part of the removal service and as a solo service. For professional businesses and corporate clients we now offer general warehousing, co-packaging, and inventory management services as well. We work as contracts on behalf of many companies that like to outsource their packaging requirements so that they have more time and human resources to focus on the main aspect of their business. With our services you can benefit from lesser staffing concerns, cost savings from not having to purchase expensive packaging materials and equipment, reduction in the overall office removal cost, freed up time and space, and lesser administrative duties. If any of these services are what you have been looking for, just contact us now at 020 8746 9643 to book your service.
We have a highly experienced staff that can respond to all your corporate packaging needs both efficiently and quickly. We handle all businesses sizes and huge corporate removal jobs as well. We offer a focused, flexible, and fast service that is beneficial to achieving a timely and hassle free removals of your office. We understand just how sensitive the nature of office packaging is as compared to home packaging services. All your IT equipment, office furniture, and important files and documents, will be neatly packed according to each item to ensure full safety and the safe arrive of your office belongings upon arrival at your new office location. We even offer to unpack everything for you at your new location and help your company set up the office at the new place. We have technicians and expert handlers that can install all your office phones, wiring, computers, printers, and all other equipment.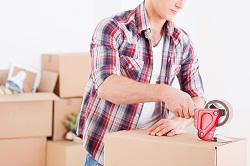 When it comes to moving a house, packing can be just as tedious as it is for office relocates. But with a service like Lambeth Removals you can easily have all the packing done in a lot less time as it would normally require you if you were to do it on your own. It also saves you more energy to focus on other aspects of your moving that require your attention. Whether you need to have your whole house packed or just a few items, we can help draw up a tailored service plan that is just suited for your particular needs. We also provide our workers will all the packing material they will need to do your job. This is why the charges of this service are based on the materials used for your packing, the number of boxes that had to be packed, and the number of items that were required to be disassembled.
We understand just how crucial it is for you to have all your goods arrive at your new home without any damage and with complete safety. This is why we have trained our workers on packing techniques that are designed to minimize the damage that can be caused during shipment. We carry out all your packing before your moving date so that when we are there to collect your belongings everything has already been dismantled, packed, and protected for shipment. We also offer unpacking and reassembly services upon arrival in your new place. If you are interested in this service all you have to do is call us at 020 8746 9643.